August 24th-27th 2012 :: Theme: Evolution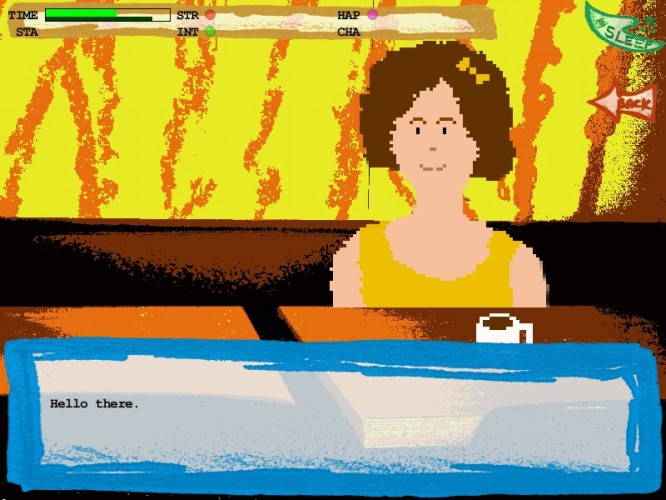 Karl
by
rubelli
-
Jam Entry
This is our Ludum Dare #24 Jam Entry.

In the year of our Lord 2012 a human being is sitting at his desk. This human being is called Karl.
Since the very beginning of his unpleasant life Karl had nothing to do than sitting at this very desk and playing video games / doing computer stuff.
He often feels this strange sensation, that something in his life is just... wrong.
Help Karl to evolve! Lead him through his life to fix it. Lead him to evolution. Even Karl can find someone to grow old with.

Unfortunately we ran out of time while making this game, which means that many possibilites stayed unused.
And Karl doesn't have a loading screen, which means that starting the game can take some seconds with nothing on screen.

Nevertheless: have fun with our game!
Downloads and Links
Ratings
Comments
You must sign in to comment.